Welcome to
Paintclub
Giving you the space you need to simply create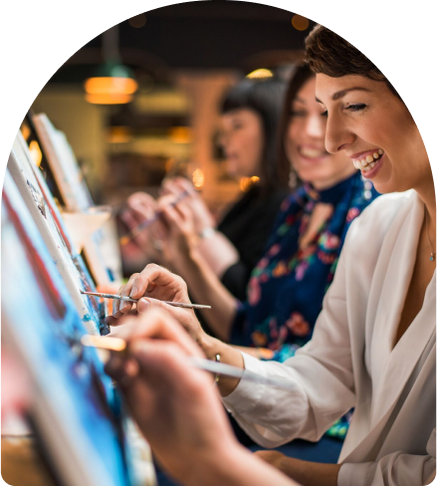 Time to rethink creativity
Creativity doesn't need to be a big, scary, difficult thing. It can be a way to switch off, a way to ground ourselves or even a way to reconnect with others.
Paintclub is here to help you create space in your life to explore what creativity means to you, because in our heart of hearts, we truly believe that anything is possible if you just give it a go.
About us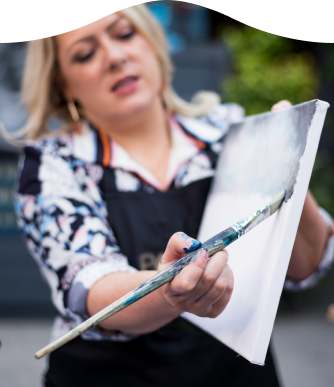 Access Paintclub in a way that works for you
Our in-person social events are running locally throughout Ireland, although we do have plans for world domination, check out our events page for upcoming sessions
Access a selection of past painting tutorials online through the Paintclub website, available for you to follow in your own time
A selection of virtual painting tutorials, available for a limited time only. Released every two months, catch them while you can
Go from novice to pro with our masterclasses, designed to teach you everything you need to know about growing your artistic skills
How it works?
It's as simple as....
01
Choose one of our in-person or online events
02
Book your ticket online 
and order your starter kit if required
03
Get set up and ready to paint
Corporate & Private Events
In recent years we've had the pleasure of partnering with some of the world's best loved, and well known, companies including Linkedin, Google, Pfizer, Facebook, Docusign, Accenture and Coca-Cola.
Learn more
Amazing experience for a remote team building activity (our team is located in five countries!). A great way to connect, bring out the artists in people and have fun without talking about work!
myPaintclubber at Home
Join our online Facebook community to share your latest masterpieces, ask questions and connect with other Paintclubbers.
Join now