Corporate & Private Events
Whether you're looking for a social get together, client reward or remote team building activities, we have a package to suit you
An event to remember
Our events are designed to work for you, meaning that whether you're looking for something that's in-person, online, hybrid or even in the middle of a field – we can make it happen.

Paintclub Livestream
Online, group painting classes hosted by experienced artists, perfect for global teams

Paintclub On Demand
A selection of past painting tutorials to follow in your own time from anywhere

Paintclub Social
In-person painting classes, hosted at your offices or a location of your choice. Hybrid option available
If you want to make your event even more special, we can also design custom masterpieces - just for you.
Our packages
We have a few corporate packages for our online events, starting from just €10 pp. For a more personalised experience, please drop us an email.
Paintclub Sketch
A short, fun breakout session where we introduce your team to the joys of drawing, using which ever medium you have to hand.
2 – 180 Attendees
Paintclub at Home
Bring your team together for a creative session with one of our expert instructors.
2 – 180 Attendees
Paintclub Flexi
Pre-recorded sessions designed specifically for smaller, flexible teams.
2 – 50 Attendees
Paintclub x The Dough Bros
The best of both worlds, A DIY pizza kit & a Paintclub kit sent to your staff, includes a 2 hour art class!
20-100 Attendees
Paintclub Social
In-person painting classes, hosted at your offices or a location of your choice. Make it a Hybrid Event to include your whole team.
2-120 Attendees
Paintclub Battle
Supersize canvases, supersize brushes, and a team working together to build a masterpiece.
2-180 Attendees
In recent years we've had the pleasure of partnering with some of the world's best loved, and well known, companies including Linkedin, Google, Pfizer, Facebook, Docusign, Accenture and Coca-Cola.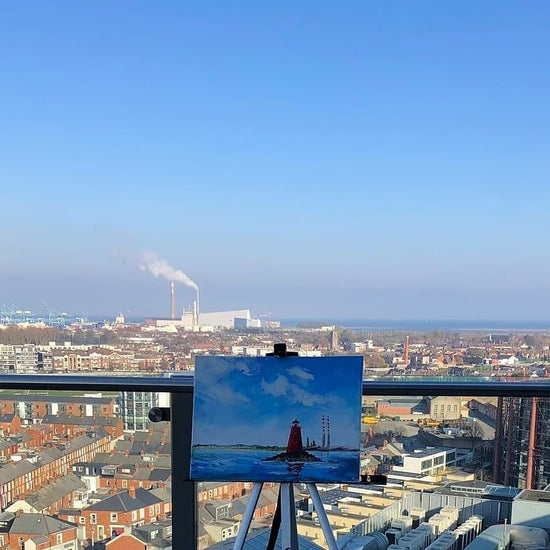 "It was BRILLIANT! Thank you so much for helping kick off our year with such a colourful and inclusive event."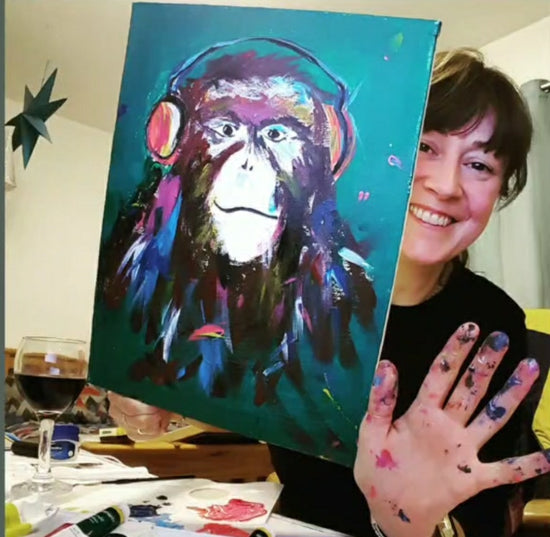 "The class was great fun and really helped to bring out previously hidden artistic talents from the group. Aisling was great, making it easy for us to get all the materials needed to the group in advance of the class – if you're thinking of organising a virtual team event, I strongly recommend the Paintclub team."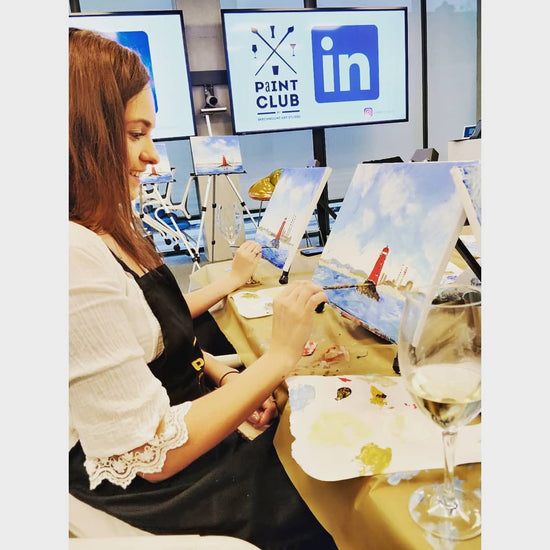 " Thanks again for such a fun and interactive Paintclub session, it was a something new and enjoyed by everyone. It was an ease to organise such a large event, we can't wait to have you back."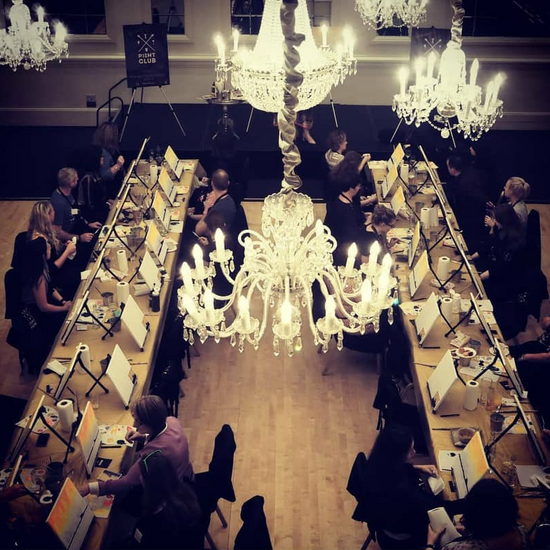 "We really, really enjoyed it and more importantly our guests LOVED it! It's one of the best nights we've ever put on – something completely different and great fun. You're excellent at what you do!"
Paula, Choice Hotel Group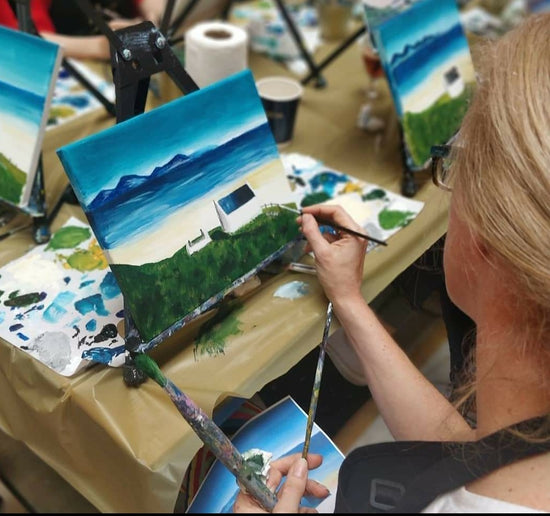 "I'm part of the Great Place to Work Team in Pfizer, Ringaskiddy, we've had many Paintclub events over the last few years due to popular demand, both in person (pre pandemic) and virtually. Paintclub events are great fun, the team are warm, friendly, and so efficient to deal with, putting painters at ease and by guiding them every step of the way."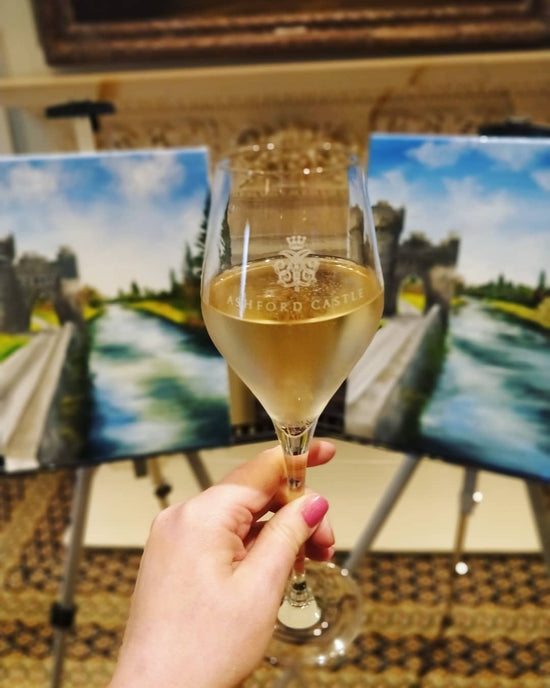 "No matter how pitiful your skills, you'll not only enjoy the experience, but very likely surprise yourself! Thank you, Aisling! Every time I look at my Ashford painting, I'll think of you and a really enjoyable afternoon."
Nora Roberts, NY Times Bestselling Author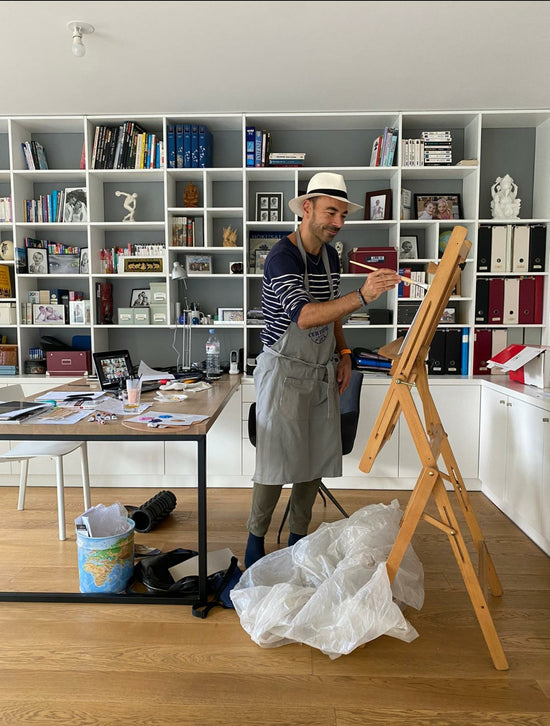 "Amazing experience for a remote team building activity (our team is located in five countries!). A great way to connect, bring out the artists in people and have fun without talking about work! My entire team was so thrilled with the experience. Thank you to the Paintclub team for such a brilliant moment."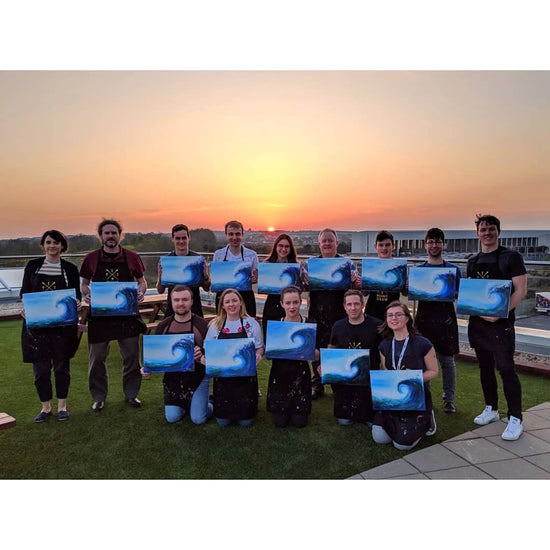 "Aisling and her team were fun, engaging and made everyone feel so like an Leonardo Da Vinci in the making. It's a super way to relax, connect with the paint, a great idea for friends to enjoy together with good food and tipple if you go for that option, definitely one for a team event. Well done Aisling!"
Covid Restrictions
Please note, all Paintclub Social events are dependent on government guidelines. For more information, please just drop us an email.